News

Last month we released Handyscan version 4.0 under a new licensing model: Free app with optional payment for advanced features during a given period of time (month or year). More suitable for 'pro' or business users.
It didn't make much sense by that time but it will do now with
version 4.1
, which is the first of a series of updates offering more powerful functionality for the pro/premium and business user: Multi-cloud setup,
Office
/
Sharepoint
365 and
OneDrive For Business
support.
Multi-cloud setup
Allows you and/or your business to create multiple 'cloud folders', which are kind of virtual directories where you can upload scanned files. Cloud folders can be from different providers; currently OneDrive, Dropbox and OneDrive For Business (Office/Sharepoint 365) are supported. So when you scan something you can quickly and easily pick any destination for the upload.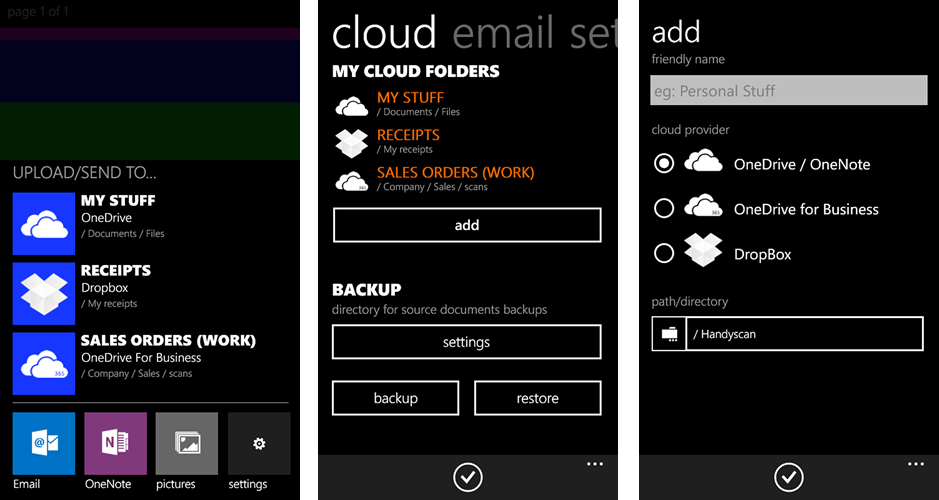 Office/Sharepoint 365 & OneDrive For Business
As said above, there is now the capability to upload scans to any Office365 or Sharepoint subscription. You just sign-in with your credentials and it will work just the same as traditional OneDrive upload. This is even more
handy
for businesses or employees.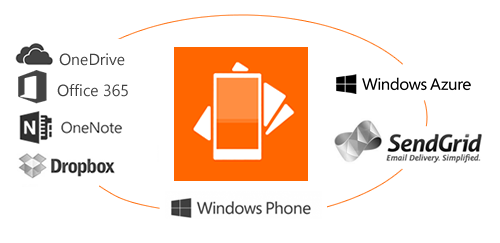 Screen scan
This new feature, available as well for free, allows you to scan your phone screen. Sometimes you want to capture a screenshot and make it part of a document, or crop it, or PDF it. You can now. Just as you "import" a picture from the gallery you can "screen scan" from Handyscan directly.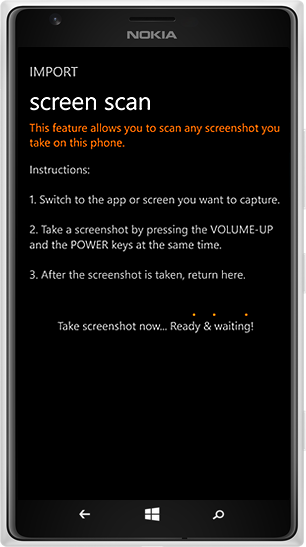 There is more to come...!
Get
Handyscan